RITTER Horizontal Boring Machines
Our robust horizontal borers are known for being workhorses in the shop. They are built for continuous use for drilling stiles and rails. In addition, these borers are extremely flexible machines that can be used for furniture, doweling, and line boring.
R8023

R8043
​

R823

23 Spindle - 32mm Centers
Ritter Horizontal Boring Machines are woodworking machines used to drill horizontal rows of evenly spaced holes in cabinet and furniture components. They are designed for fast, accurate drilling, and can help woodworkers save time and effort compared to drilling holes by hand. Ritter's horizontal boring machines may feature adjustable stop collars, quick-change drill heads, and other features to make it easier to change between different hole spacing and sizes. They are commonly used in cabinet and furniture shops and are a popular choice among professional woodworkers and cabinet makers. The horizontal orientation of the machine allows for drilling into the sides and bottoms of cabinet components, which is useful for drilling holes for shelf supports, dowels, and other applications.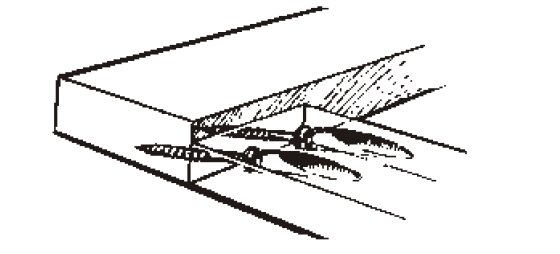 Joint Construction
Material thickness variations do not create misalignment at the face side. This is provided by clamping the material down with the R200A clamp beam. Tight joint construction is provided by the screws being used as the tightening force, not side clamping pressure. The screw angle is adjustable to allow for 5/8" or thicker material.