Benefits Of A Ritter Face Frame Assembly Table
Face frame tables are used to hold the stiles and rails in place while assembling a face frame. Ritter Face Frame Tables use top-notch pneumatic clamps to clamp material down during assembly. A secure clamping mechanism is vital to the assembly process and ensures tight face frame joints. 
Ritter Face Frame tables achieve optimal clamping through heavy-duty squaring bars, a flat work surface, and an easy to use, adjustable clamping arm.  Our wide range of face frame assembly tables makes it easier than ever to get a high-quality result in a short time frame. 
To accommodate shops of all shapes and sizes, we have assembly tables ranging in size from 4′ x 8′ to  5' x 12'. Ritter tables are also compatible with any pneumatic drill or driver, so they are a perfect complement to your current tools and shop setup.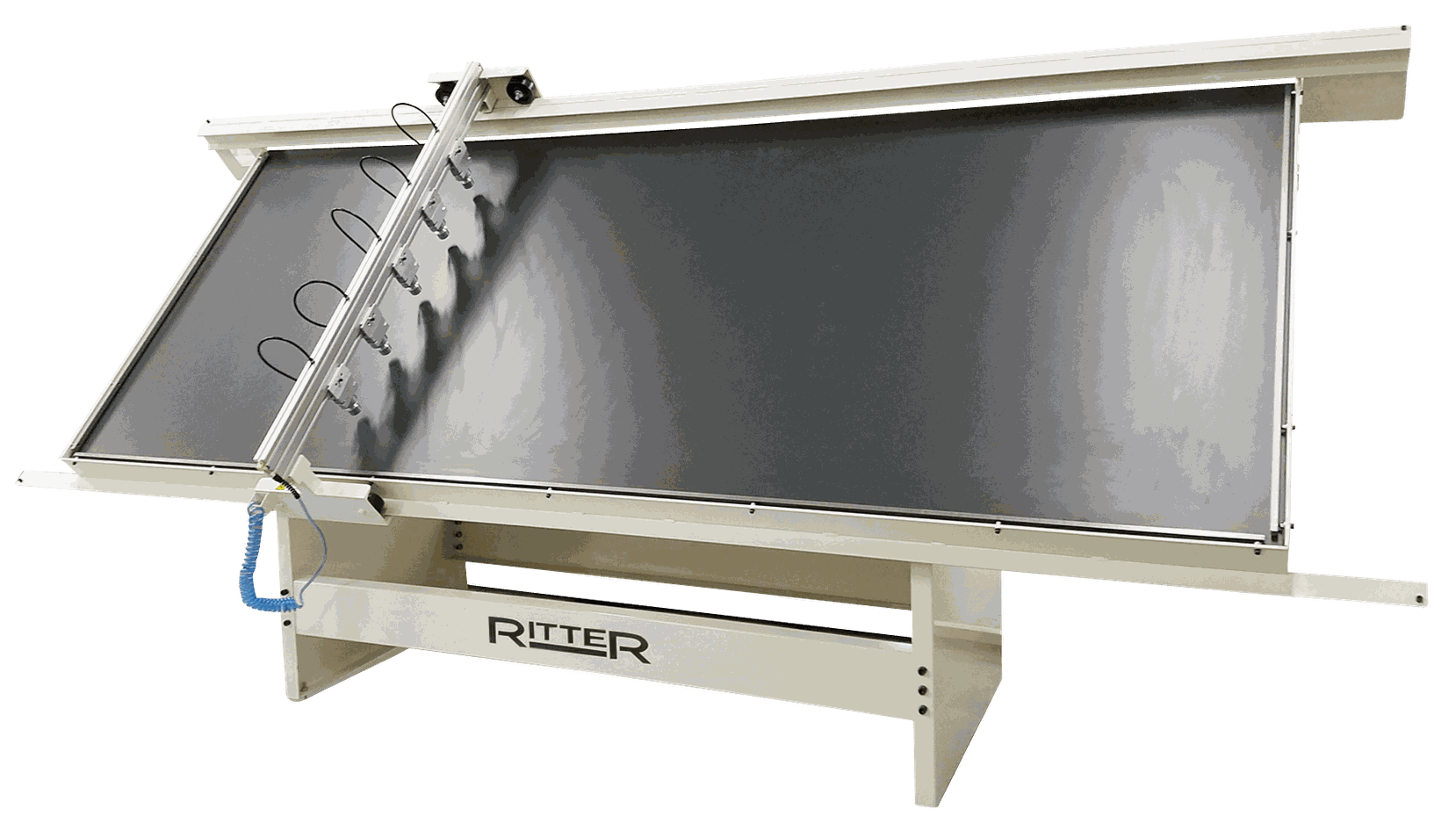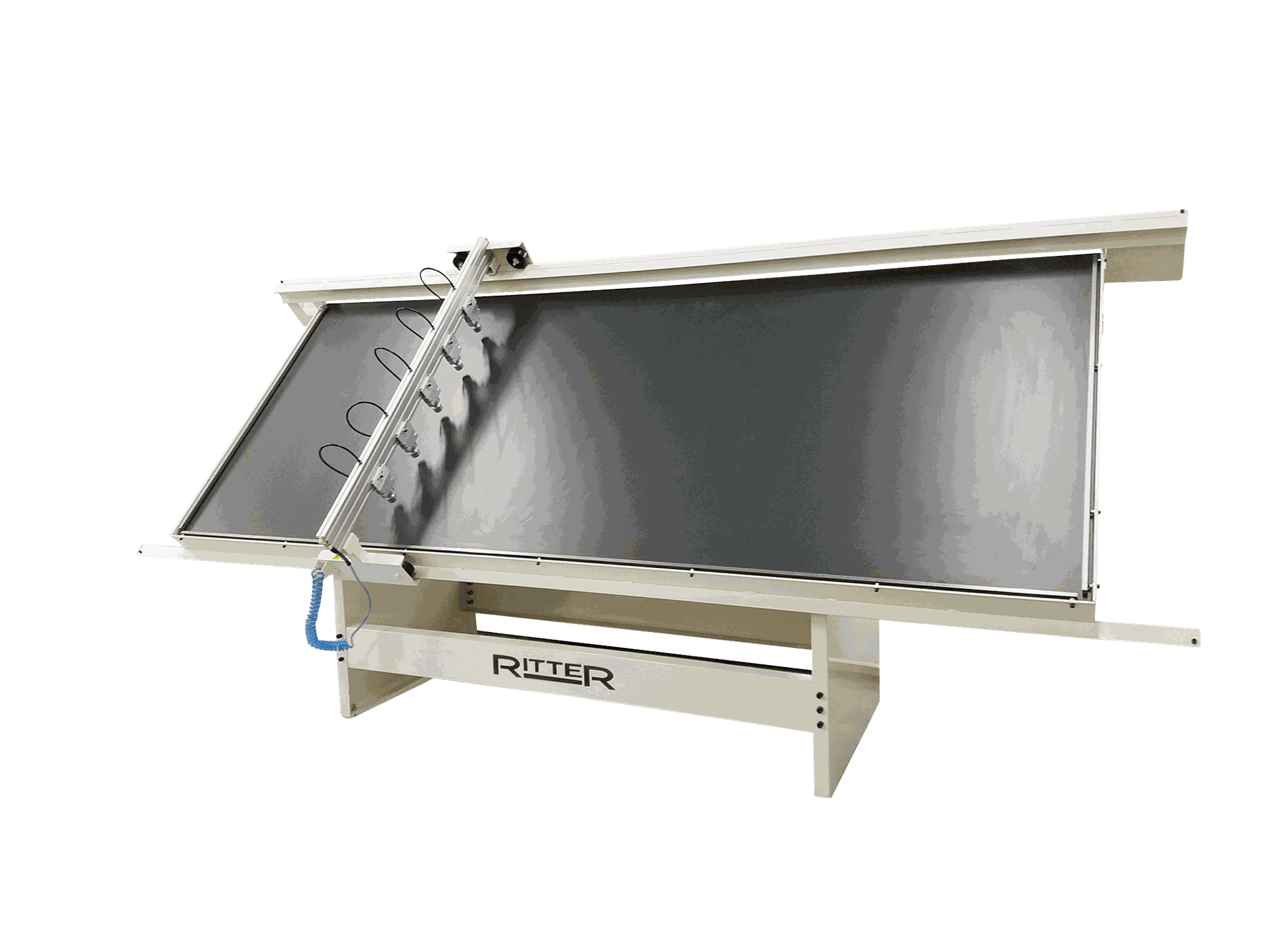 Before Starting Face Frame Assembly
Before getting started on the actual face frame assembly process, it is important to make sure that all pieces are planed to the same thickness and that they are all square on each side. This will ensure that they fit together well and that your end product is of high quality.
Next, it is important to plan the actual assembly method. There are many techniques that people use for face frame assembly, but pocket joints tend to be fast, easy, and reliable, so it is one of the top methods for face frames.
Once all the material has been cut to the correct dimensions and the pocket holes have been drilled (check out Ritter's premier pocket hole machines), it is time to get the frame set on the face frame table. Ritter tables are set at a 45-degree angle to help the wood sit firmly while still providing a comfortable angle to work on.
How To Use A Face Frame Table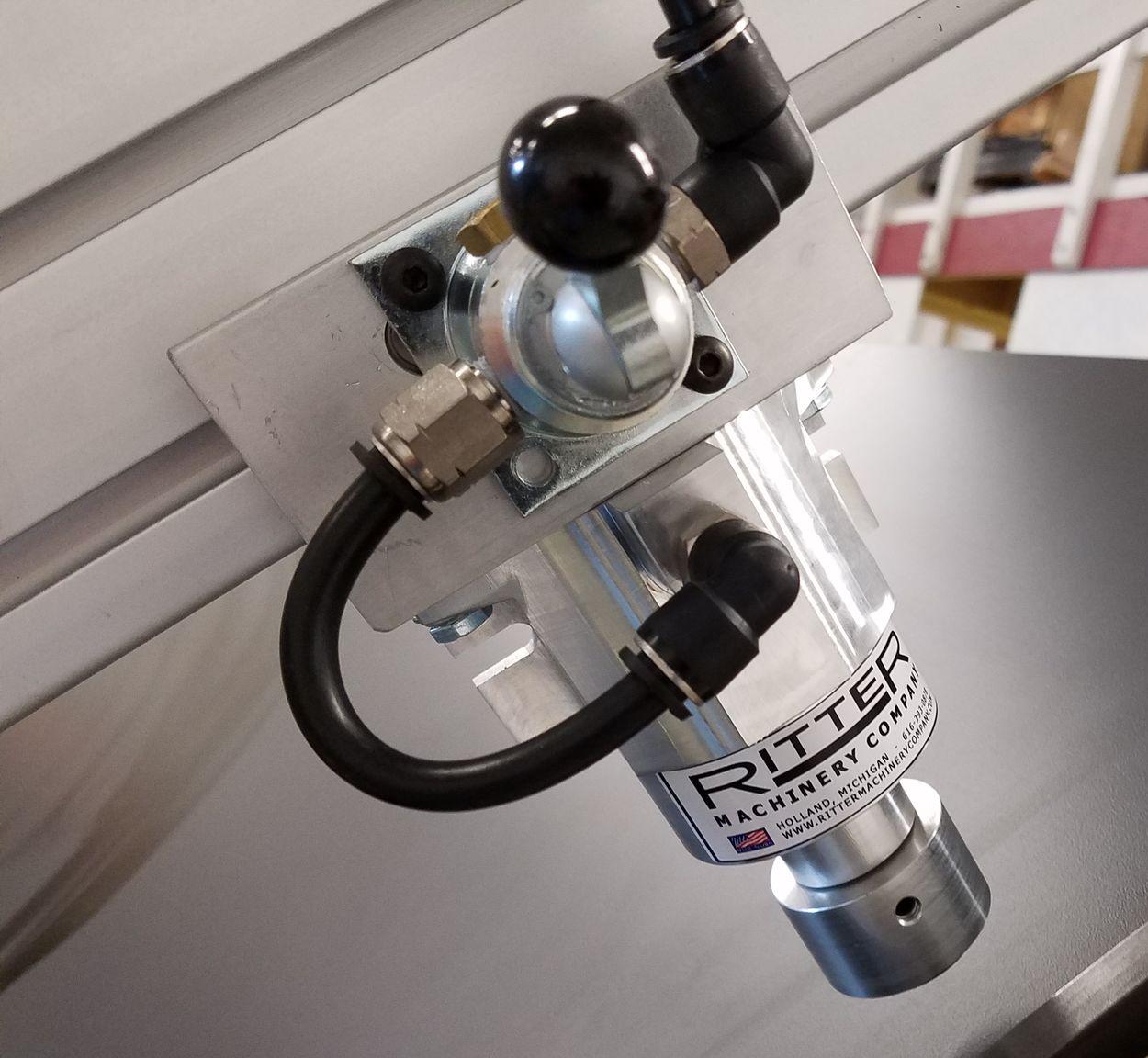 Once everything is in place and squared, the face frame clamps can be used to hold the stiles and rails firmly in place while the frame is fastened together. 
Depending on what assembly technique is used, glue can be used to ensure an extra strong joint. Once the frame has been fully assembled, it is easy to simply disengage clamps and slide the clamp arm out of the way and remove the frame. 
Ritter's tables have a varying number of clamps and features. Regardless, there is a table that will fit your application! 
Ritter R200E/A Frame Assembly Easel – 5'x 12′
Ritter R210E/A Frame Assembly Easel – 5′ x 12′
Ritter R275E/A Frame Assembly Easel – 4′ x 8′
Ritter R215E/A Frame Assembly Easel – 5′ x 8′
For pricing and additional information, please reach out to one of our 
valued distributors or give us a call at 616-546-8225!